the day the world ended (almost)!
October 20, 2017
      May 5, 2018 6:23 am:
Breaking News: "Hello? Ok we are rolling, right. Hi, as you can see here I am at the most IMPOERTANT lab conference in the WORLD! Dr. James Steel has invented a machine thaaat can turn people into animals, and animals into people. If this machine actually works, then Dr. Jammes Steel just might be the worlds Next Big Thing! Let's see what happens next on 23ABC News at 6:00."
       May 5, 6:30 am:
Breaking News: " Hi, welcome back, as you can see here, Dr. James Steel is a genious! The maching actually works! I was supposed to abridge this stroy, but it is kind of hard to. Dr. James Steel is a genious everybody! This is Rebecca Donahuei telling everybody to celebrate Dr. James Steel's most greatest adventions in the WORLD!" 
       May 5, 2018 7:10 am:
Breaking News: " DR.JAMES (SCREAMS) STEEL'S MACHINE IS GOING HAYWIRE! (SCREAMS AGAIN) EVERYONE IS RUNNING (SCREAMS) FOR THEIR LIVES! (SCREAMS) I WOULD ADVISE YOU TO STAY AWAY (SCREAMS)...." (The screen gets cut off from the reporter being hit by a laser.)
       May 5, 2018 7:12 am:
23ABC News: " Rebecca! Rebecca! Are you alright? Somebody go down their and see if Rebecca is ok. REBECCA, MY SWEET LOVE, I'M COMING FOR YOU!!!" Explains Carl Pain back at the station. " Like Rebecca was probably about to say, STAY HOME, I REPEAT, STAY HOME! This is Carl Pain signing out, telling you to STAY HOME!" 
        May 6, 2018 10:11 am: 
23ABC News: " If you were not at the lab conference last night, then you probably may have just saved your own life! The victims who were shot by the lasers are dangerous! They have been diagnosed with a new and rare desiease called Pet-Transmitted-Zominal-Disease, or P-T-Z-D type 1 is effective. A single lick or bite from an animal that has P-T-Z-D type 1 is dangerouse, so stay inside until the coast is clear! Jamie, where did you, AAHHHHHHHHHH!!"
         May 7, 2018 11:30 am:
23ABC News: " If you are watching this, that means that you have survived the zominal attacks! There are only 150 more poeple left in the world that has not been effected by the P-T-Z-D type 1 disease that the zominals carry. If the disease reaches that 150 left, then the world has truelly ended, the disease is spreading so fast that we only have a few more hours left to live until the disease reaches everybody. I wish all of you the best of luck because you will need it! Actually, the spedometer for counting the citizens in the u.s. is decreasing incredebly fast! STAY STRONG! This is Marriey Weathermansion signing out to survive the zominals, let's go Benni."
           May 8, 2018 3:02 pm:
23ABC News: " One of the scientists have created an antidote that will turn a zominal back into a human! For the four of you still alive, meet at the townhall in aproximatly 2.5 hours. Act like a zominal and you shouldn't get attacked by one. Hurry up!" 
           January 30, 2020 8:09 am:
23BAC News: "Hello? Is anyone their? Hello?"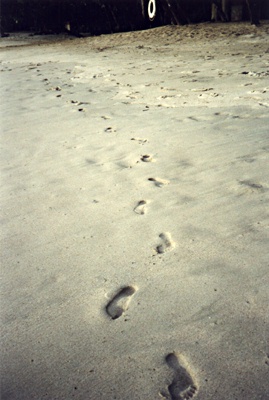 © April W., Rogersville, MO