Run, Sky, run
May 17, 2013
Run, Sky, run
Sky- 17 years old
Khal- 17 years old
Kyle- 19 years oldExt. alleyway - midnight

A girl, SKY, sprints down a deserted alleyway. The night is quiet except for the beating of her heart and the slap of her feet on the pavement. No one is behind her, yet her head swings back and forth as if she is seeing things that aren't there. A door suddenly opens in front of her. She runs into an old man in a uniform carrying a cigarette while stepping out into the alley. He drops it as he catches her from falling and stumbles back a little.

Worker
(Confused)
"Girl, what's wrong? Why are you running?"

She pushes past him while glancing back behind her. Her eyes grow huge as if she sees something terrifying. She starts running again. The worker stares after her. He glances around, suddenly fearful, as a shadow moves behind him. He gasps as if in pain and falls to the ground, dead. A long red cut can be seen across his throat.

Shadow
(Softly laughing)
"Keep running, Sky, keeping running."

The screen fades to black without seeing his face.

Int. house - dawn

SKY wakes up the next morning in a windowless room with a shelf shoved in front of the only entrance. She, shakily, gets to her feet and paces.

SKY
(Mumbling to herself)
What should I do? Where should I go? He can find me anywhere.

She starts to tear up in frustration, pulling at her hair, when her face suddenly lights up.

SKY
Khal.

She runs to the door and shoves the shelf out the way. She slowly opens the door and looks down the abandoned hallway. Papers fly away from the open window at the end of the hall. She darts to it and takes a quick look outside before jumping out. She sticks close to the sides of houses outside as she runs down the street. The screen fades to black.

Ext. Khal's house - night

The light in Khal's parent's room flick off. SKY darts out of her hiding place and sprints to the back of the house. She stops outside a window, glances around again, then opens the window quietly. She slides in the room carefully. SKY approaches a bed where KHAL lays asleep. She leans close to his ear.

SKY
(Whispering)
Khal. Khal, wake up. I need your help.

His eyes, slowly, open. When he sees her face so close to his, he yelps and rolls off his bed, falling onto the floor. SKY just rolls her eyes.

SKY
(Irritated)
Come on, Khal. I don't have time for this. I need your help now.

He peaks over the side of his bed at the sound of her voice. His eyes widen.

KHAL
(Disbelieving)
Sky? Is that you? SKY!

He leaps over his bed and tackles her, giving her a hug. He lifts her off the ground, laughing. She returns his hug and buries her face in his neck. After a few moments, he gently sets her down. KHAL puts his hands on her shoulders and looks her right in the eyes.

KHAL
(Softly)
Sky, where have you been? You've been gone for over a week. They all had given up hope. The police started looking for a body. A body!

He cuts himself off, biting his bottom lip.

KHAL
(Wearily)
How could you do that to me, Sky? I thought I lost you.

SKY takes a deep breath and puts her hand gently on KHAL's cheek.

SKY
I'm sorry. I really am. I never wanted you to worry. But, Khal, we have more important things to worry about. There's someone trying to kill me.

KHAL stares at her for a few long moments.

KHAL
Why?

SKY
(Hesitating)
I stole something.

KHAL
What? Why would you do that?

SKY
I didn't have a choice! If I didn't a lot of people would of died.

KHAL
Okay, okay. I believe you. But what did you steal?

SKY
(Biting her lip)
Okay. I'll tell you. But you have to promise not going to freak out.

KHAL
(Scuffling)
Sky, you know me I would never freak out.

She raises her eyebrow.

SKY
I stole a bomb.

He freezes and stares at SKY for a full minute.

KHAL
(Voice squeaking)
A bomb!!

He clears his throat, embarrassed.

KHAL
(In a deeper voice)
A bomb?

SKY laughs at him while KHAL blushes, still looking terrified.

SKY
You're freaking out.

KHAL
Freaking out? Whose freaking out? I mean, really, it's not like people don't just steal other people's bombs on a regular basis. I mean that happened to my other friend like last week.

SKY
Khal.

KHAL
Okay, okay. Bomb. You. Steal. Got it. But whose is it? How did you even know about it?

SKY
Well... It's-- it's Kyle's.

She drops her head and avoids his eyes. Khal's face closes up at the name.

KHAL
(Angry)
Kyle. Kyle as in your ex-sociopathic-boyfriend?! I always said he was a keeper.

SKY
(Frustrated)
Yeah, yeah. You always hated him. He had weird hair. He had those creeper eyes. How was I supposed to know he was a freaking terrorist!

KHAL
Okay. Calm down, geez. How do you know it's his?

SKY
(Nervously)
Well. A week ago, he cornered me and begged me to take him back.

She gets defensive at KHAL's angry face.

SKY
I refused of course! Jeez. I told him to leave me alone. I may have mentioned that I moved on. Well--let's just say he didn't take that too well. When I wouldn't tell him who it was, he threatened to blow up the town. I didn't believe him at first. But that night, I followed him home just to be sure. He had it. And--and I took it. I couldn't let him kill everyone. I hid it somewhere safe. And I've been on the run ever since. I know that he knows I've got it. He chased me last night for miles. He was so close to catching me...I don't even want to imagine what he would of done.

She starts shaking uncontrollably. KHAL steps toward her, concerned. She falls into his arms and starts to sob. KHAL brushes his hands through her hair. He leans down and kisses the top of her head.

KHAL
(Gently)
Shhh. Shhh, Sky. It's going to be okay. I would never let him touch you. Never. Now, Sky, look at me.

She looks at him through tear filled eyes.

KHAL
(Softly)
Where's the bomb?

SKY
(Hesitating, finally whispers)
The school.

Then they hear the front door being blown to pieces. KHAL's mom is screaming and his dad is yelling in the background. They hear footsteps running through the house toward KHAL's bedroom. KHAL pushes SKY towards the window.

KHAL
(Whispering)
Go. Through the window. I'm right behind you!

He runs to the door and kicks his bookshelf down, blocking the doorway. He hurries back and pushes SKY through the window and climbs out after her. They hear someone hitting the door below them. KHAL takes a hold of SKY's hand and starts running down the dark street. The screen goes black.

Ext. school - night

The sounds of shoes beating the ground and labored breathing fills the air. KHAL and SKY come into view, running around the corner. They each glance back every now and then. KHAL runs to the school door and shakes it, tries to open it. They don't open. He steps back and kicks the door, but it doesn't budge. He goes to kick the door again, but SKY grabs his arm, stopping him.

SKY
Khal, stop. It's no use. We need to find another way in.

She takes his hand and pulls him around to the back of the school. After trying a few other door, they find one that wasn't closed all the way. Just as they pull open the door, they hear footsteps behind them. They quickly go inside and lock the door.

SKY
(Trying to sound calm)
That won't hold him for long. He will find another way in. We need to go. Now.

They run down the deserted hall until SKY stops at an empty janitor's closet. She pulls open the door, reveling a box on the floor. KHAL cautiously leans down and picks it up.

KHAL
We need to get out of here. He probably found a way in--

He is cut off when they hear a door breaking at the end of the hall. KYLE steps through, grinning crazily, holding a gun with his arms wide open.

KYLE
Hey, darling. Miss me?

Without replying, SKY takes KHAL's arm and runs in the other direction. As they turn the corner, the gun goes off and a piece of the wall at the corner is blown up. They keep running. Then the guns goes off again when KYLE slides around the corner. KHAL cries out and almost falls as he gets shot in the leg. SKY screams and grabs his arm, still pulling him along. She stops and throws a chair that was sitting in the hall at KYLE tripping him. He falls, crying out, and holding his ankle. SKY keeps running, pulling KHAL along as he limps along behind her. When finally he collapses, SKY grabs the bomb from his arms and pushes KHAL into an abandoned classroom. He falls to the ground unable to get up.

SKY
(Panicked)
No matter what happens. Don't leave this classroom. No matter what. I'll come back for you, I promise.

KHAL
What! No, no you can't just--

SKY cuts him off by leaning down and giving him a quick kiss on the lips. Then she stands up quickly. He tries, unsuccessfully, to grab her. She steps out of his reach, giving him a sad smile.

SKY
(Quietly)
I love you.

Then she runs out the door, closing it behind her. His cries for her to come back echo after her as she starts running again. She heads for the entrance of the school. She can hear KYLE gaining on her. She, hurriedly, puts down the bomb and throws a chair at the window, breaking the glass. She takes the bomb and hops through the broken glass, cutting herself in the process. She keeps running, bleeding and stumbling, toward the ocean a block away. She keeps glancing behind her, hearing KYLE limping after her. His crazed laughter fills the air. SKY finally makes it to the cliff and looks down into the sea, seeing waves crashing against the cliff. She lifts the box to throw it. She hears a gun click behind her.

KYLE
I wouldn't do that if I were you.

SKY slowly lowers the box and steps back from the cliff. She turns around to face him.

KYLE
(Patiently)
Come on, baby, just put the box down and we can discuss this like normal people.

SKY
(Laughing a little)
Normal people. That's funny.

KYLE
Now come on, it doesn't have to be like that. We could be real happy together, Sky. We don't need this town or these people. We could start all over, just you and me.

SKY
I'm not going to let you blow up the town! This is where we grew up! Doesn't that mean anything to you!

KYLE looks around, keeping the gun steady on her. A shadow moves behind him. He doesn't notice.

KYLE
(Sighing)
Fine. How about this? We leave, together. Right now. And never look back. Never think about this town or the people in it. What do you say?

SKY bites her lip. She opens her mouth to answer, when a rock comes out of nowhere and slams into the back of KYLE's head. He falls to the ground and doesn't get up.

KHAL
Yeah, I don't think that's going to happen.

KHAL stands behind him, white as a ghost, but smiling at SKY. He steps toward her as she runs to him and jumps in his arms. He stumbles a little, but stays upright as SKY kisses him.

KHAL
(Smiling)
What would you do without me?

SKY laughs and hugs him. He sets her down.

KHAL
(Concerned)
You're okay, right? He didn't hurt you?

Without answering, she grabs the bomb and throws it as far as she can into the ocean. They watch it blow up together as it hits the water. She turns back toward him and takes his hand.

SKY
(Smiling)
I'm fine. Totally completely fine.

She steps up to him again to kiss him. But stops when she sees something move behind him. Her eyes widen and she starts to scream. KHAL begins to turn when KYLE tackles him from behind. They fall to the ground rolling. SKY runs and jumps on KYLE's back, beating him with her fists. He throws her off and she hits the ground, hard, and starts choking, gasping for air. KHAL charges at KYLE and throws him on the ground again. KHAL jumps on top of him. He punches him in the face a few times. KYLE throws him off. They stand to face each other with KHAL's back to the cliff. He is favoring his foot that was shot, his face getting whiter by the second. Seeing this, KYLE charges KHAL with a scream. KHAL stays and moves out of the way at the last moment. Their shoulders hit and they fall backwards. KHAL catches himself, but KYLE is off balance. He starts to fall backwards off the cliff, a shocked look on his face. KHAL steps forward, with a panicked look on his face, reaching toward KYLE.

KHAL
NO!

But KYLE is out of his reach. He falls, screaming, toward the ocean below. KHAL slips, still trying to reach KYLE. SKY appears behind him, pulling him back from the cliff. They fall on the ground, shaking, but safe. SKY starts to cry and KHAL pulls her toward him, holding her.

KHAL
(Whispering)
It's going to be okay, Sky. I'm here. I'm here.

He rocks them back and forth, burying his face in her hair. They stay there a long time before the sounds of police cars fill the air. KHAL looks out over the ocean, sheds a single tear, and sighs. He kisses SKY on the forehead. The screen goes black.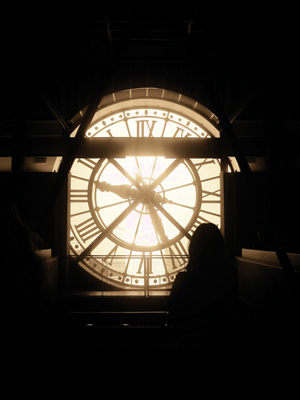 © Treza R., Kalispell, MT