Stuck in Reverse
October 30, 2012
"Why is this car stuck in reverse?" I thought to myself, not being able to shift it into drive. I had to use my brothers second car that he leaves home, because mine was getting inspected.

I slowly creeped backwards, moving towards the road.

"This will have to do," I said aloud, "I need to be in town for basketball practice in 15 minutes." ?
I got to the edge of my driveway, and then hit the gas, flying into the road. I closed my eyes for a moment, and then when I realized where I was, I wasn't on the road. I was outside of the school watching myself talk to some of my friends. Then we all climbed into my actual car and drove off.

"This is last week when we all went to go to Wal*Mart to get our stuff to make shirts for chemistry," I thought to myself, confused. "This car must of sent me back in time."

I hit the gas again, and closed my eyes knowing that I really wasn't driving anywhere. I opened my eyes to find myself playing soccer in the freezing cold. I was completely bundled up and so was everyone else.

"Only if I would knew it was going to be really nice the following day," I thought to myself, beginning to push the gas again.

I held the pedal down longer than I did the time before, wondering how far back I would be going. I opened my eyes. It was the beginning of summer and I was at my camp we had just bought. I watched as my car came up the drive way, watching my facial expression as I got out of my car. It must of been the first time I saw it, because I remembering making jokes about how small it was. I sat down with my family and watched myself talk, noticing little details and habits I did. But then I started to realize that I needed to get home, I couldn't be late for practice.

I got back into Nic's car and just slammed on the gas pedal, hoping it would bring me back to where I was suppose to be.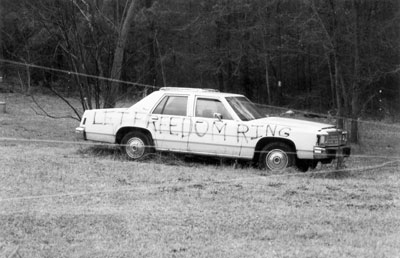 © Shanon G., Elgin, SC