Lights out
October 3, 2012
Austin and Kenny
Peller
English 91 word count 698
27 September 2012

Lights out
"Another day sitting at home base eating like I had never eaten before in my life". When I hear the Emergency alarm go off, i freeze and start to panic what's going I think to myself.
"General, says Pvt. Ryan we need a team to group up and get the hostage safe and secured he's down in mid town Afghanistan ."
"YES SIR! Pvt.Ryan"
"Bravo team we need to a hostage down in mid afghan safe and secure, do we all understand.''
"YES SIR"
"We are all leaving in 5 minutes move it."
when the whole bravo team got ready, which felt only like seconds, they headed out.
"We are on are way to the objective point general over.''
"Okay locate and secure the hostage over and out.''
"Oka...."
BOOM! one of the humvees next to Bravo team had got hit by a landmine.
"TAKE COVER''
" get down afghans are pinning us in.''
"We're stuck in city block.''
" Pinned in by terrorist, pinned in all areas."
"we need reinforcements now!"
"I said NOW!''
"Okay this is Major Taylor we are sending reinforcements over.''
"Copy that Major.taylor over and out"
" Its been F****** 10 minutes, we are getting pinned in where's the reinforcement" Then pvt. lee got shot in the back of the head. Pvt. William and he was shocked his head looked like spaghetti."
"MAN DOWN, MAN DOWN!"
"MEDIC, MEDIC" everyone started to get worried that it would be them needing the medic. "COVERING FIRE" the medic run to the pvt to grab him and put him in the humvee. Later after that the whole team was in trouble, bullets are flying hitting wall and the humvee, people are yelling for help.
"Move it we need to get out of here, okay grab the wounded and we are going to the helicopter landing area we can't secure the hostage.''
"We have to get past the west flank to move forward okay we're going to need delta team to act as a decoy. Okay do we all understand?
"YES SIR!"
" Flash bang out, Smoke out."
DING, The afghans can't see they are all blind
"RUN now this is our only chance."
Delta team is holding them off. While bravo team is on there way running out of the city block.
" Were still not in safety yet, bravo team get the heck out of there."
" We need air support"
"Okay we will said major."
"We need air support we have green smoke flares to put the markers to drop the air support."
"Major. we are sending air support in 30 seconds over and out."
"Hold on delta team for 30 more seconds."
"Okay WE WILL TRY AHHH!"
"Throw your green smoke flares."
"Okay we are now.''
"BANG,BANG. DELTA TEAM DO YOU READ ME!.''
Static noises and gunfire.
"BRAVO TEAM IS DOWN!" we need to get there body's I'm going in to save them says pvt. Ryan"
"No don't it's too late we have to just forget about them or we are all going to get killed''
"we need to get the hell out of here.''
The helicopter arrives, and picks the bravo team up and they are on there way out of Afghanistan. ''It has been a bad day here today we need to get back to home base and tell general,
"what the hell just happened here today''
"If only we had some freaking REINFORCEMENTS!''
"We got back to the base End was talking to the cap."WHAT THE F*** CAPT!"
"WHY DIDN'T THE REINFORCEMENTS the Afghanistan's had RPG'S on the rooftops said one Seal.
"It was too dangerous surrounding the mid town.''
"ARE YOU FREAKING KIDDING WITH ME!"
"WE ALL LOST 25 MEN AND HALF OF THAT WAS MY FRIENDS AND MY MEN!"
"I'm sorry its too late to help them now.''
After that I left the room with only Two or Three of my men in the team wondering why us, why could it be a different team or maybe call the mission off but its too late for that now I don't know how I'm going to say this to the family and friends at home of these men.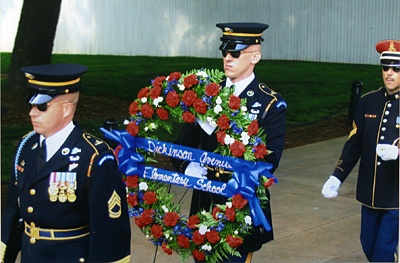 © Alejandra D., Milford, CT