Fireflies--Chapter III
June 1, 2011
STORM
My sister is awake, there is no doubt. I hear no heavy breathing at my side. But I know she's thinking-I won't disturb her.
"Storm, go to sleep." Fel's voice says.
"You're very perceptive, Fel."
"Um, actually, I heard you mutter "I won't disturb her."
Crap. Thinking out loud again.
"Storm, GO TO SLEEP. Let me have some privacy."
"Fine, fine."
I know that she's serious, and that I am very sleepy.
I settle down, and blackness claims me.




*
*
*
The next morning, I wake up because Fel is making breakfast, and in the process "accidentally" flinging large amounts of boiling water at me.
"Ow! Fel, I'm awake! Stop it!"
"Good." Fel replies. "I was about to start using boiling Spaghetti-O's."
"Speaking of Spaghetti-O's, we're almost out of canned food, and we need to work on our cave today."
Me and Fel have been working on a new home so we don't have to sleep in a tree any longer. It's a cave that we're digging in a hillside, currently only about thirteen feet long and six feet tall. But we're making good progress.
"What do Spaghetti-O's have to do with our cave?"
"I meant, "speaking of Spaghetti-O's, we're almost out of canned food". I just added the cave thing." I snort, laughing lightly.
"Fine then. We'll get some after lunch today." Fel says.






* * *
After a short breakfast of... go on, guess...Spaghetti-O's, I sit down on my sleeping bag and grab my copy of Maximum Ride and dig in. It's a good book. And it reminds me of us, except the flock's luck sucks even more than ours. Finally, somebody worse off than me and Fel.
Plus, Max just totally whoops butt.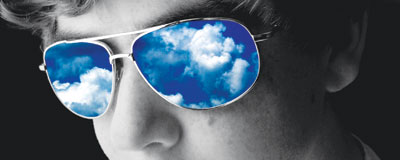 © Joseph B., Mesquite, TX