Where is he?
January 28, 2010
It was a dark and gloomy day out. I was having one of the worst days of my life. I had decided to go for a walk. Hopefuly it will get some things off my mind...some things I don't wanna think about. Too much drama.

Saldy, while I was walking, it didn't work. I had started thinking about it. Thinking about him, and how much I miss him, and need to be with him. I knew he was missing me. Even if he didn't love me, I knew he was missing me. He probably didn't...but I can't stand to think about that, so I wont. I walked and walked and walked and I still couldn't get him off my mind.

Girls had made fun of me, but I ignored them. They have had some pretty weird relationships, so I really didn't care. I love who I love and they love who they love. I felt like, like my world was falling apart. Like with out him, my life was empty.

I came back home and got on my laptop. I got on facebook and logged on. I saw all the 5 people on my chat that was online, as soon as I saw her name I logged off. She wasnt who or worth talking to at the moment.

About 20 minutes later, the phone rang. I listened to it for a second. Turned my laptop off, my music down. I hoped it was him, but instead it was his mom. In tears she said "Jennie, oh Jennie! I have to tell you something! Something very important!" she told me. At first I was alittle confused. But then, I started to figure things out. Johny had either said he loved me, or he ran away. No. It was nothing like that. It was worse. Way worse. He had died. She continued to tell me about it. "Hun, I'm so so so sorry!" She was always like a mother to me. "Before he died he wanted me to tell you something. He said 'tell Jennie, that she's the best friend ever! That shes awesome and that I will never forget her, weither I'm alive or not she'll always be in my mind." She exclaimed. I almost started crying by this point. I was silent almost the whole conversation. She had told me that he had died from a bone cancer. A very rare one. She said that he had it for about two years, but no one in the family knew it.

Now, for the rest of my life. He's just a memorie. I have to live with my true love dead, my life just became living hell.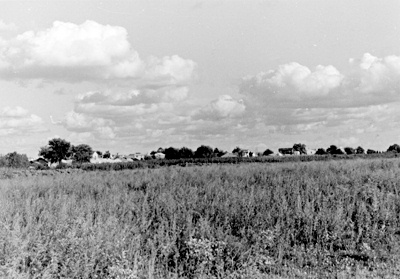 © Kelly H., Milford, CT