18 Books to Read (and Review!) in 2018
---
by
Teen Ink Staff Writer
January 23, 2018
There are so many fantastic books coming out in 2018 that we had to make TWO LISTS. Packed with pages full of stories about teen-life, mystery, fantasy, love, family, and real-world problems, these page turners are sure to have your imagination running extra wild this year. Here are the first 18 Books to Read (and Review) in 2018! Submit your reviews at
www.teenink.com/submit
!
CHECK OUT Part 2 of this article, 18 More Books to Read (and Review!) in 2018
Title
:
Let's Talk About Love
by Claire Kann
Expected Release Date
: January 23, 2018
Synopsis
: Alice had her whole summer planned. Nonstop all-you-can-eat buffets while marathoning her favorite TV shows (best friends totally included) with the smallest dash of adulting—working at the library to pay her share of the rent. The only thing missing from her perfect plan? Her girlfriend (who ended things when Alice confessed she's asexual). Alice is done with dating—no thank you, do not pass go, stick a fork in her, done.
But then Alice meets Takumi and she can't stop thinking about him or the rom com-grade romance feels she did not ask for (uncertainty, butterflies, and swoons, oh my!).
When her blissful summer takes an unexpected turn and Takumi becomes her knight with a shiny library-employee badge (close enough), Alice has to decide if she's willing to risk their friendship for a love that might not be reciprocated—or understood.
Check out
AlaNova's
exclusive interview with
Let's Talk About Love
author Claire Kann!
Read the Interview Here
Title
:
Anger is a Gift
by Mark Oshiro
Expected Release Date
: May 22, 2018
Synopsis
: Six years ago, Moss Jefferies' father was murdered by an Oakland police officer. Along with losing a parent, the media's vilification of his father and lack of accountability has left Moss with near-debilitating panic attacks.
Now in his junior year of high school, Moss and his fellow classmates find themselves increasingly treated like criminals their own school. New rules. Random locker searches. Constant intimidation and Oakland Police Department officers stationed in their halls. Despite their youth, the students decide to organize and push back against the administration.
When tensions hit a fever pitch and tragedy strikes, Moss must face a difficult choice: give in to fear and hate or realize that anger can actually be a gift.
Title
:
Girl Made of Stars
by Ashley Herring Blake
Expected Release Date
May 15: 2018
Synopsis
: "I need Owen to explain this. Because yes, I do know that Owen would never do that, but I also know Hannah would never lie about something like that."
Mara and Owen are about as close as twins can get. So when Mara's friend Hannah accuses Owen of rape, Mara doesn't know what to think. Can the brother she loves really be guilty of such a violent crime? Torn between the family she loves and her own sense of right and wrong, Mara is feeling lost, and it doesn't help that things have been strained with her ex-girlfriend, Charlie.
As Mara, Hannah, and Charlie navigate this new terrain, Mara must face a trauma from her own past and decide where Charlie fits in her future. With sensitivity and openness, this timely novel confronts the difficult questions surrounding consent, victim blaming, and sexual assault.
Title
:
Tyler Johnson Was Here
by Jay Coles
Expected Release Date
: March 20, 2018
Synopsis
: When Marvin Johnson's twin, Tyler, goes to a party, Marvin decides to tag along to keep an eye on his brother. But what starts as harmless fun turns into a shooting, followed by a police raid.
The next day, Tyler has gone missing, and it's up to Marvin to find him. But when Tyler is found dead, a video leaked online tells an even more chilling story: Tyler has been shot and killed by a police officer. Terrified as his mother unravels and mourning a brother who is now a hashtag, Marvin must learn what justice and freedom really mean.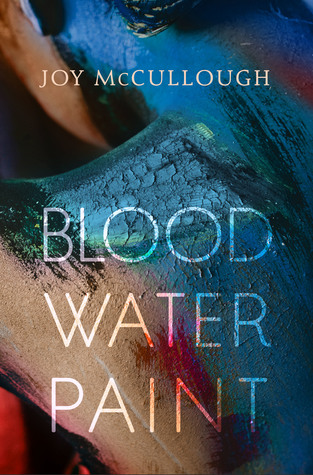 Title
:
Blood Water Paint
by Joy McCullough
Expected Release Date
: March 6, 2018
Synopsis
: Her mother died when she was twelve, and suddenly Artemisia Gentileschi had a stark choice: a life as a nun in a convent or a life grinding pigment for her father's paint.
She chose paint.
By the time she was seventeen, Artemisia did more than grind pigment. She was one of Rome's most talented painters, even if no one knew her name. But Rome in 1610 was a city where men took what they wanted from women, and in the aftermath of rape Artemisia faced another terrible choice: a life of silence or a life of truth, no matter the cost.
Title
:
What If It's Us
by Becky Albertalli and Adam Silvera
Expected Release Date
: October 2, 2018
Synopsis
: What If It's Us opens as Arthur and Ben meet at the post office as Ben is shipping his ex-boyfriend's things back to him. They subsequently endure the frustration of knowing there was a missed connection, before the universe pushes them back together again in a series of failed "first" dates.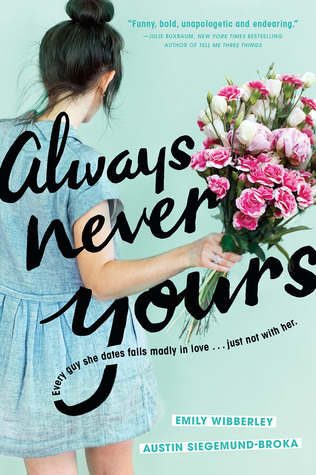 Title
: Always Never Yours
by Austin Siegemund-Broka and Emily Wibberley
Expected Release Date
: May 22, 2018
Synopsis
: Megan Harper is the girl before. All her exes find their one true love right after dating her. It's not a curse or anything, it's just the way things are, and Megan refuses to waste time feeling sorry for herself. Instead, she focuses on pursuing her next fling, directing theatre, and fulfilling her dream school's acting requirement in the smallest role possible.
But her plans quickly crumble when she's cast as none other than Juliet–yes, that Juliet–in her high school's production. It's a nightmare. No–a disaster. Megan's not an actress and she's certainly not a Juliet. Then she meets Owen Okita, an aspiring playwright who agrees to help Megan catch the eye of a sexy stagehand in exchange for help writing his new script.
Between rehearsals and contending with her divided family, Megan begins to notice Owen–thoughtful, unconventional, and utterly unlike her exes, and wonders: shouldn't a girl get to play the lead in her own love story?
Title
:
Royals
by Rachel Hawkins
Expected Release Date
: May 1, 2018
Synopsis
: Meet Daisy Winters. She's an offbeat sixteen-year-old Floridian with mermaid-red hair; a part time job at a bootleg Walmart, and a perfect older sister who's nearly engaged to the Crown Prince of Scotland. Daisy has no desire to live in the spotlight, but relentless tabloid attention forces her join Ellie at the relative seclusion of the castle across the pond.
While the dashing young Miles has been appointed to teach Daisy the ropes of being regal, the prince's roguish younger brother kicks up scandal wherever he goes, and tries his best to take Daisy along for the ride. The crown–and the intriguing Miles–might be trying to make Daisy into a lady . . . but Daisy may just rewrite the royal rulebook to suit herself.
Title
:
You'll Miss Me When I'm Gone
by Rachel Lynn Solomon
Expected Release Date
: January 2, 2018
Synopsis
: Eighteen-year-old twins Adina and Tovah have little in common besides their ambitious nature. Viola prodigy Adina yearns to become a soloist—and to convince her music teacher he wants her the way she wants him. Overachiever Tovah awaits her acceptance to Johns Hopkins, the first step on her path toward med school and a career as a surgeon.
But one thing could wreck their carefully planned futures: a genetic test for Huntington's, a rare degenerative disease that slowly steals control of the body and mind. It's turned their Israeli mother into a near stranger and fractured the sisters' own bond in ways they'll never admit. While Tovah finds comfort in their Jewish religion, Adina rebels against its rules.
When the results come in, one twin tests negative for Huntington's. The other tests positive.
These opposite outcomes push them farther apart as they wrestle with guilt, betrayal, and the unexpected thrill of first love. How can they repair their relationship, and is it even worth saving?
Title
:
Listen to Your Heart
by Kasie West
Expected Release Date
: May 29, 2018
Synopsis
: Talking to other people isn't Kate Bailey's favorite activity. She'd much rather be out on the lake, soaking up the solitude and sunshine. So when her best friend, Alana, convinces Kate to join their high school's podcast, Kate is not expecting to be chosen as the host. Now she'll have to answer calls and give advice on the air? Impossible.
But to Kate's surprise, she turns out to be pretty good at the hosting gig. Then the podcast gets in a call from an anonymous guy, asking for advice about his unnamed crush. Kate is pretty sure that the caller is gorgeous Diego Martinez, and even surer that the girl in question is Alana. Kate is excited for her friend ... until Kate herself starts to develop feelings for Diego. Suddenly, Kate finds that while doling out wisdom to others may be easy, asking for help is tougher than it looks, and following your own advice is even harder.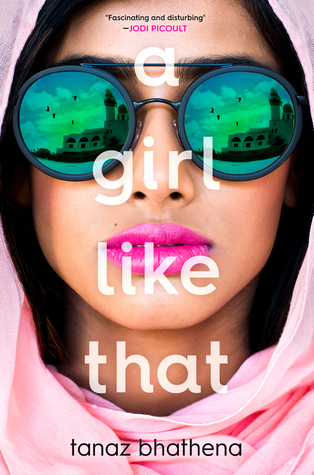 Title
:
A Girl Like That
by Tanaz Bhathena
Expected Release Date
: February 27, 2018
Synopsis
: Sixteen-year-old Zarin Wadia is many things: a bright and vivacious student, an orphan, a risk taker. She's also the kind of girl that parents warn their kids to stay away from: a troublemaker whose many romances are the subject of endless gossip at school. You don't want to get involved with a girl like that, they say. So how is it that eighteen-year-old Porus Dumasia has only ever had eyes for her? And how did Zarin and Porus end up dead in a car together, crashed on the side of a highway in Jeddah, Saudi Arabia? When the religious police arrive on the scene, everything everyone thought they knew about Zarin is questioned. And as her story is pieced together, told through multiple perspectives, it becomes clear that she was far more than just a girl like that.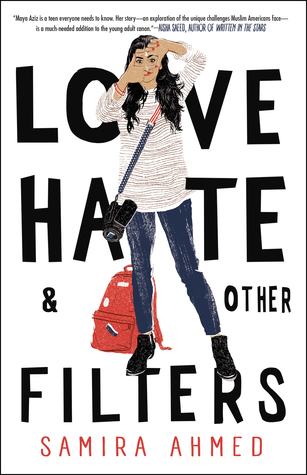 Title
:
Love, Hate & Other Filters
by Samira Ahmed
Expected Release Date
:January 16, 2018
Synopsis
: American-born seventeen-year-old Maya Aziz is torn between worlds. There's the proper one her parents expect for their good Indian daughter: attending a college close to their suburban Chicago home, and being paired off with an older Muslim boy her mom deems "suitable." And then there is the world of her dreams: going to film school and living in New York City—and maybe (just maybe) pursuing a boy she's known from afar since grade school, a boy who's finally falling into her orbit at school.
There's also the real world, beyond Maya's control. In the aftermath of a horrific crime perpetrated hundreds of miles away, her life is turned upside down. The community she's known since birth becomes unrecognizable; neighbors and classmates alike are consumed with fear, bigotry, and hatred. Ultimately, Maya must find the strength within to determine where she truly belongs.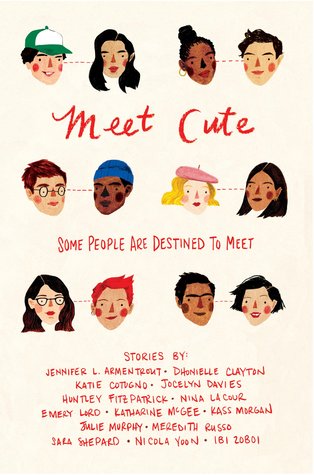 Title
:
Meet Cute: Some People Are Destined to Meet
by Jennifer L. Armentrout, Sona Charaipotra, Dhonielle Clayton, Katie Cotugno, Jocelyn Davies, Nina LaCour, Emery Lord, Katharine McGee, Kass Morgan, Meredith Russo, Sara Shepard, Nicola Yoon, Ibi Zoboi, Julie Murphy
Expected Release Date
: January 2, 2018
Synopsis
: Whether or not you believe in fate, or luck, or love at first sight, every romance has to start somewhere. MEET CUTE is an anthology of original short stories featuring tales of "how they first met" from some of today's most popular YA authors.
Readers will experience Nina LaCour's beautifully written piece about two Bay Area girls meeting via a cranky customer service Tweet, Sara Shepard's glossy tale about a magazine intern and a young rock star, Nicola Yoon's imaginative take on break-ups and make-ups, Katie Cotugno's story of two teens hiding out from the police at a house party, and Huntley Fitzpatrick's charming love story that begins over iced teas at a diner. There's futuristic flirting from Kass Morgan and Katharine McGee, a riveting transgender heroine from Meredith Russo, a subway missed connection moment from Jocelyn Davies, and a girl determined to get out of her small town from Ibi Zoboi. Jennifer Armentrout writes a sweet story about finding love from a missing library book, Emery Lord has a heartwarming and funny tale of two girls stuck in an airport, Dhonielle Clayton takes a thoughtful, speculate approach to pre-destined love, and Julie Murphy dreams up a fun twist on reality dating show contestants.
This incredibly talented group of authors brings us a collection of stories that are at turns romantic and witty, epic and everyday, heartbreaking and real.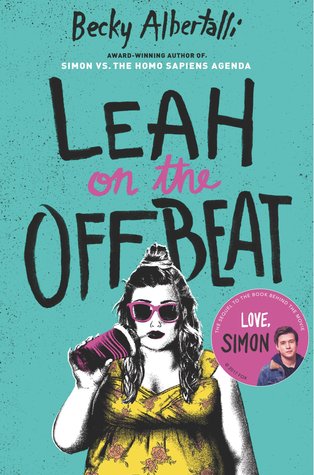 Title
:
Leah on the Offbeat
by Becky Albertalli
Expected Release Date
: April 24, 2018
Synopsis
: Leah Burke—girl-band drummer, master of deadpan, and Simon Spier's best friend from the award-winning Simon vs. the Homo Sapiens Agenda—takes center stage in this novel of first love and senior-year angst.
When it comes to drumming, Leah Burke is usually on beat—but real life isn't always so rhythmic. An anomaly in her friend group, she's the only child of a young, single mom, and her life is decidedly less privileged. She loves to draw but is too self-conscious to show it. And even though her mom knows she's bisexual, she hasn't mustered the courage to tell her friends—not even her openly gay BFF, Simon.
So Leah really doesn't know what to do when her rock-solid friend group starts to fracture in unexpected ways. With prom and college on the horizon, tensions are running high. It's hard for Leah to strike the right note while the people she loves are fighting—especially when she realizes she might love one of them more than she ever intended.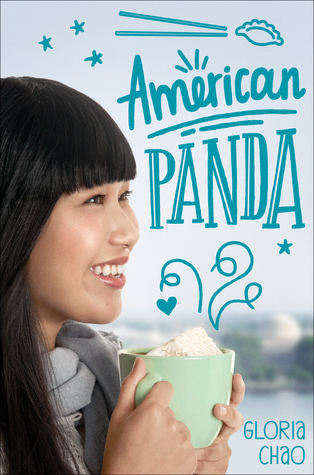 Title
:
American Panda
by Gloria Chao
Expected Release Date
: February 6, 2018
Synopsis
: At seventeen, Mei should be in high school, but skipping fourth grade was part of her parents' master plan. Now a freshman at MIT, she is on track to fulfill the rest of this predetermined future: become a doctor, marry a preapproved Taiwanese Ivy Leaguer, produce a litter of babies.
With everything her parents have sacrificed to make her cushy life a reality, Mei can't bring herself to tell them the truth--that she (1) hates germs, (2) falls asleep in biology lectures, and (3) has a crush on her classmate Darren Takahashi, who is decidedly not Taiwanese.
But when Mei reconnects with her brother, Xing, who is estranged from the family for dating the wrong woman, Mei starts to wonder if all the secrets are truly worth it. Can she find a way to be herself, whoever that is, before her web of lies unravels?
Title
:
People Like Us
by Dana Mele
Expected Release Date
February 27th, 2018
Synopsis
: Kay Donovan may have skeletons in her closet, but the past is past, and she's reinvented herself entirely. Now she's a star soccer player whose group of gorgeous friends run their private school with effortless popularity and acerbic wit. But when a girl's body is found in the lake, Kay's carefully constructed life begins to topple.
The dead girl has left Kay a computer-coded scavenger hunt, which, as it unravels, begins to implicate suspect after suspect, until Kay herself is in the crosshairs of a murder investigation. But if Kay's finally backed into a corner, she'll do what it takes to survive. Because at Bates Academy, the truth is something you make...not something that happened.
Title
:
Fat Girl on a Place
by Kelly deVos
Expected Release Date
: , 2018
Synopsis
: Don't miss this unforgettable debut novel, told in two timelines, about smart fashion, pursuing your dreams, and loving yourself!
FAT.
High school senior Cookie Vonn's post-graduation dreams include getting out of Phoenix, attending Parsons and becoming the next great fashion designer. But in the world of fashion, being fat is a cardinal sin. It doesn't help that she's constantly compared to her supermodel mother—and named after a dessert.
Thanks to her job at a fashion blog, Cookie scores a trip to New York to pitch her portfolio and appeal for a scholarship, but her plans are put on standby when she's declared too fat too fly. Forced to turn to her BFF for cash, Cookie buys a second seat on the plane. She arrives in the city to find that she's been replaced by the boss's daughter, a girl who's everything she's not—ultrathin and superrich. Bowing to society's pressure, she vows to lose weight, get out of the friend zone with her crush, and put her life on track.
SKINNY.
Cookie expected sunshine and rainbows, but nothing about her new life is turning out like she planned. When the fashion designer of the moment offers her what she's always wanted—an opportunity to live and study in New York—she finds herself in a world full of people more interested in putting women down than dressing them up. Her designs make waves, but her real dream of creating great clothes for people of all sizes seems to grow more distant by the day.
Will she realize that she's always had the power to make her own dreams come true?
Title
:
The Exact Opposite of Okay
by Laura Steven
Expected Release Date
March 8, 2018
Synopsis
: Izzy O'Neill is an aspiring comic, an impoverished orphan, and a Slut Extraordinaire. Or at least, that's what the malicious website flying round the school says. Izzy can try all she wants to laugh it off – after all, her sex life, her terms – but when pictures emerge of her doing the dirty with a politician's son, her life suddenly becomes the centre of a national scandal. Izzy's never been ashamed of herself before, and she's not going to start now. But keeping her head up will take everything she has...
---