18 Movies to Watch (and Review!) in 2018
For the last year and half, we've all been enticed by trailers at the movies and online promising an epic 2018 full of new movies and sequels. Now that it's finally time, start planning out your movie calendar with our top 18 movies to watch in 2018 list! Don't forget to write a review and submit to Teen Ink for a chance to get published online and in print! Submit your reviews at
www.teenink.com/submit
!
Movie: Maze Runner: The Death Cure
Release Date: January 26, 2018
Synopsis: The third and final film of the Maze Runner series follows our young heroes on their most dangerous, and final, mission: break into the Last City and save their friends. Will they make it and finally get answers to questions they've been asking throughout this harrowing journey?
Movie: Black Panther
Release Date: February 12, 2018
Synopsis: Another installment in the Marvel Universe before the release of the next Avengers movie has people on edge with excitement! After the death of the King of Wakanda, T'Challa must return home to take his place on the throne… but it's not going to be easy.
Movie: Early Man
Release Date: February 16, 2018
Synopsis: This animated movie is set at the dawn of time. You will find prehistoric man and creatures alike roaming the land and surviving. Until the arrival of the Bronze Age. Dug and his sidekick Hognob must work with his tribe to win the battle against he intruding Bronze Age in this hilarious stop motion film.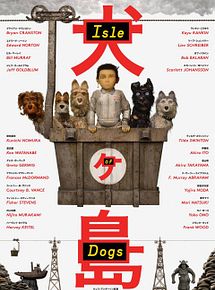 Movie: Isle of Dogs
Release Date: March 23, 2018
Synopsis: Can you imagine a life without dogs? In this futuristic stop-motion animation, an outbreak of canine flu in Japan causes officials to quarantine dogs on an island. In search of his beloved dog, Spots, a young boy named Atari journeys to the island and finds himself an adventure.
Movie: A Wrinkle in Time
Release Date: March 23, 2018
Synopsis: Meg Murry's father is being held prisoner on a planet far away. She must battle evil with her brother, her friend, and three travelers to save him. Based on the 1962 novel A Wrinkle in Time, this sci-fi fantasy adventure boasts an awesome and diverse female cast including Oprah Winfrey, Reese Witherspoon, Mindy Kaling, and GuGu Mbatha-Raw.
Movie: Avengers: Infinity War
Release Date: April 27, 2018
Synopsis: Teaser after teaser we've watched his approach… the evil Thanos has finally arrived. Follow the Avengers as they link up with the Guardians of the Galaxy in the battle to stop Thanos from collecting all the Infinity Stones.
Movie: Solo: A Star Wars Story
Release Date: May 25, 2018
Synopsis: Another year with another Star Wars movie?! We can't get enough! Follow young Han Solo and his right-hand man/Wookiee Chewbacca on their early adventures smuggling through the galaxy and meeting new characters along the way.
Movie: Jurassic World: Fallen Kingdom
Release Date: June 22, 2018
Synopsis: It's been four years since the Jurassic World theme park was destroyed. Owen and Claire return to the park in an attempt to save the remaining dinosaurs. Instead, they are met by GIGANTIC new dinosaurs and conspiracies that threaten the entire world. Heart-stopping action and terrifying dinosaurs might give you chills during the hot summer!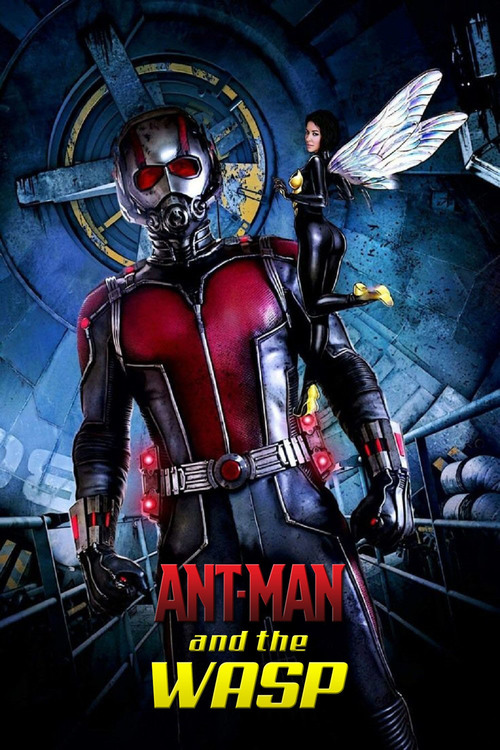 Movie: Ant-Man and the Wasp
Release Date: July 6, 2018
Synopsis: Marvel Studios is pumping out movies faster than we can watch them! Join Scott Lang on his small and large adventures as Ant-Man as he teams up with the Wasp in an effort to find balance between his life as a dad and his life as Ant-Man!
Movie: Incredibles 2
Release Date: July 13, 2018
Synopsis: Fourteen years. That's how long some of us have been waiting for an Incredibles sequel. This super family of four battles with the struggle of balancing normal life and their duties as super heroes. We're ready for a belly full of laughs as stay-at-home dad Mr. Incredible learns more about the abilities of baby Jack-Jack.
Movie: Mamma Mia! Here We Go Again
Release Date: July 20, 2018
Synopsis: If you watched the first Mamma Mia, you already know this sequel will be packed with amazing music, choreography, and acting. Sophie searches through her mother's past to find inspiration, motivation, and guidance on how to handle her pregnancy.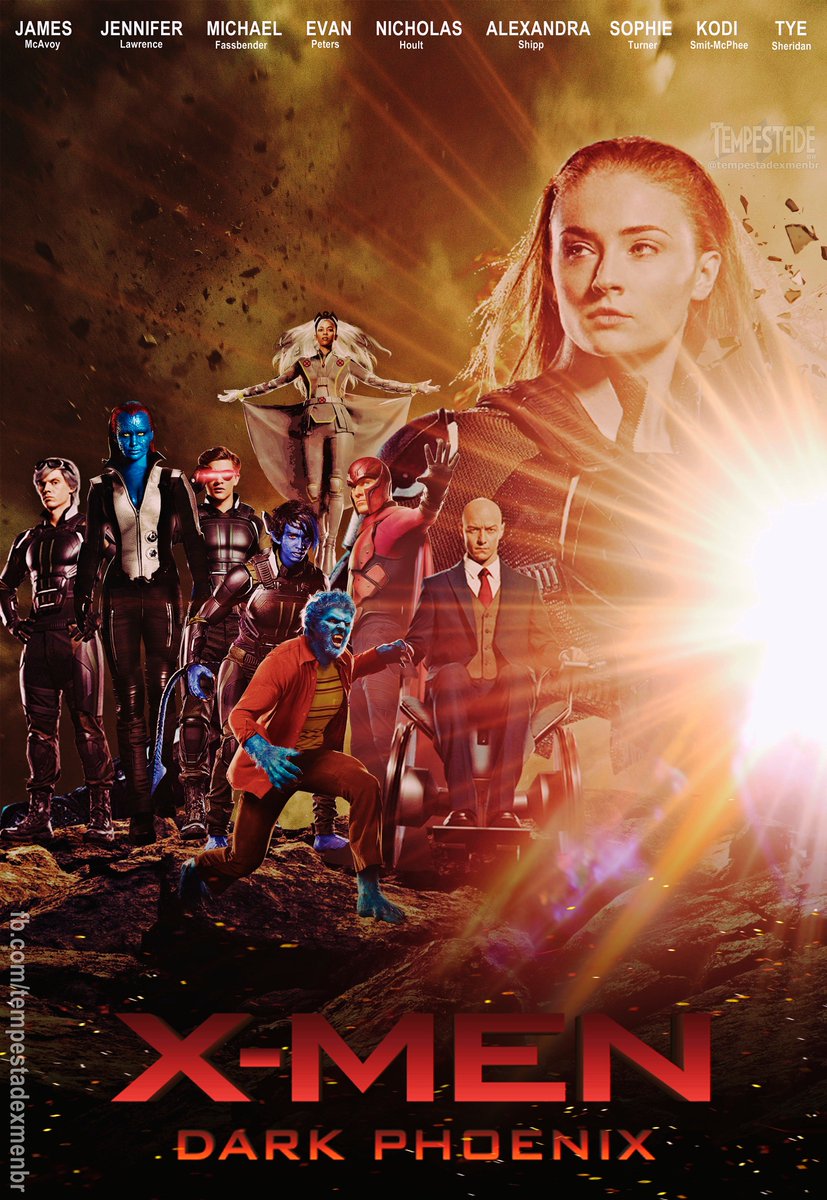 Movie: X-Men: Dark Phoenix
Release Date: November 2, 2018
Synopsis: Jean Grey's mind has been compromised by a dark and evil force. Join the Storm, Nightcrawler, Beast, Mystique and the rest of the X-Men as they fight the battle for Jean's mind.
Movie: The Grinch
Release Date: November 9, 2018
Synopsis: This animated version of the Grinch finds our favorite grumpy green guy hatching evil plans to ruin Christmas for Whoville. Voice by Benedict Cumberbatch, we're excited to see this different spin on the Grinch!
Movie: Fantastic Beasts: The Crimes of Grindelwald
Release Date: November 16, 2018
Synopsis: While we won't see any more Harry Potter movies, anything from the Harry Potter Universe is fine with most. This sequel finds our hero Newt Scamander joining forces with none other than Albus Percival Wulfric Brian Dumbledore to stop Gellert Grindelwald from enforcing his plan for creating a pure-blood dominated regime over non-magical folk.
Movie: Ralph Breaks the Internet: Wreck-It Ralph 2
Release Date: November 30, 2018
Synopsis: Six years later, Ralph must find replacement parts for Sugar Rush in the Internet data space. Travel with him and Vanellope as they meet new characters, learn new customs, and explore new worlds.
Movie: Spider-Man: Into the Spider-Verse
Release Date: December 14, 2018
Synopsis: Enter a world where Peter Parker, the original Spider-Man, is dead… and more than one person wears the mask. Follow Miles Morales and this diverse animated cast in this Spider-Man adventure that seeks answers to questions and introduces unpredictable villains.
Movie: Aquaman
Release Date: December 21, 2018
Synopsis: Following the events of Justice League, Aquaman finds himself fighting multiple forces. There are the surface dwellers who pollute the world to dangerous levels, and then there are his own people who are ready to take over the surface and all who live there.
Movie: Mary Poppins Returns
Release Date: December 25, 2018
Synopsis: Set in London's 1930's depression-era, we follow the grown-up lives of siblings Michael and Jane and their young children. An emotional event leads Mary Poppins and her cousin Topsy back into the Banks' family's lives, bringing with them fun, laughter, color, and music. An excellent family movie to enjoy on Christmas!