A Differnt Approach
October 3, 2012
In a world where power defines ones social stance and money dictates our decisions, one can find themselves asking, "Why do we live in such an unjust world?" Though this statement poses a valid question and holds truth behind it, its main purpose is to hook the reader into wanting to know what is to follow. Once the writer has established their hook sentence, it is crucial for them to know how to follow their hook sentence into executing the rest of their paragraph with style and formality. Though there are different approaches to paragraph composition, a vague understanding of the fundamentals that pertain to paragraph writing include; the concept of making abstract ideas concrete, the importance of connecting different thoughts, and the beauty of manipulating your sentence through the use of proper diction. Nevertheless, having been able to find guidance through the frustration and agony that five years of English oriented classes have brought me, the bribes my sister would offer to complete her college essays, and the simple idea of wanting to be the best; all contribute and are responsible for shaping the writer I am today. For the sake of the reader, my credibility, and my grade, I would like to think of myself as a decent writer. For these reasons, I invite you to take a prosperous journey with a stranger who has lavished your mind with big words and bold statements, and learn of my approach to writing a college worthy paragraph.

Before one can masterfully construct a hook sentence where the reader is struck with sudden urge to continue reading, and bizarrely find themselves whispering "oh wow"; a simple question must be posed. What am I writing about and for what audience am I writing to? By proposing this question the reader then has an outline to follow, so that their hook sentence establishes briefly what the writer is going to talk about, and for what audience the writer is reaching out to. The phrase "first impressions are the most important," is a phrase that is heard many times, but perfectly conveys what a writer must keep in mind if they wish to lure their audience. With all these factors in mind, the simplest approach to writing a hook would be by developing an interesting sentence where the reader is fascinated to know the questions that linger. For instance, a prompt on how one feels about nature, with a hook that ignites emotion and poses questions as to what the context of the statement refers to, can be very effective. For Example, "As I saw the chainsaws and bulldozers viciously tear down the only forest I knew, all I could do was stand powerless, and let the feeling of emptiness consume my emotions." This statement is a bold hook because lots of action is taking place in just the first sentence. And the fact that the writer already portrays in interest in nature reservation, and depicts deep emotion, is enough for the reader to ponder and want to engage as to what is to follow. With that being said, this method is only one of many different approaches one can use to hook their reader. However, an interesting hook is not enough to deem ones essay good, understanding how to organize ones ideas and use of effective word choice, is also necessary.

In a make believe society where paragraph structures live freely, one should know that all paragraphs need central ideas which they are bound to, and use to support themselves. Ideally, each paragraph should contain one main idea or thought that is backed by an integrated system of other thoughts that support your main clause. After one has devised a compelling hook, their main idea must follow. Next, the writer should organize his/hers supporting ideas in ascending order, from most important and relevant, to least. Then, though not necessary but highly suggested, the writer should integrate an example or a quote to support their main idea. In an online article about the importance of quotations, Simran Khurana, an English teacher agrees that using quotes, "augments the power of your arguments and makes your essays more interesting."
Nevertheless, for the particular students who quench the satisfaction of an 'A' marked graded paper, the utilization of proper diction will further benefit their papers. Diction is the choice of words the writer wishes to convey in their essays. Though diction applies to mainly ones style of writing, it is important to refer back to what audience you are speaking to and understand if your choice of words should remain sophisticated or witty. These aspects all contribute to the tone one can depict in their paragraphs. However, one's interesting hook, main ideas, use of examples or quotations, and choice of words mean nothing; if the writer cannot sync their different ideas and create assertive sentences.

Think of your writing as a stream of water that flows gracefully from one end of a mountain to another, but is interrupted by boulders that stand in the way. When writing you want to sync your thoughts harmonically making sure you express what you want to say, and either introduce your next sentence in the end of that sentence, or in the beginning of the sentence that follows. For example, as I am writing this example I have indirectly already shown an example of connecting different thoughts. My last sentence referred back to the previous sentence and as I am writing I continue to make references to the sentences before, (Essay Inception). Anyways, connecting your thoughts is crucial because it allows the writer to reiterate their ideas without being repetitive. Now that the understanding of connecting thoughts has been established, the last part to sentence structure is creating assertive sentences and knowing how to apply concrete detail properly.

Assertive sentences can be better defined as passive voice sentences that have become aggressive bold statements. For example, as lectured in Karen Coley's English class, she provides the example of "I am going to eat cake," and emphasizes that by instead saying "I will eat cake," the writer asserts their voice and has developed a more intriguing statement. The last component to sentence structure is the use of concrete detail in your sentences. A simple idea of showing vs. telling what you have to say can go a long way in ones writing. The writer should stray away from telling the writer that an apple is blue, but instead should show the writer that the apple glows a bright blue color. However, it is up to the writer to distinguish that he/she is not excessively boring the reader with too much detail but at the same time still illustrates some description. In an interview with Amanda Reyes, an English Major, she has seen many writings and confirms that, "finding the right balance between too much detail and not enough is crucial to a paper. The details [one] uses can either bring [their] story to life or confuse the reader completely." Now that you have been enriched with an approach to composing, structuring, and perfecting a paragraph, the last step needed is to allow the stream of water reach the end of the mountain and allow it to hit the ground with a splash; in other words, ending your paragraph with a bang.

Four and a half hours of writing, numerous amounts of revisions, and deliberate critical thinking means nothing; if one cannot end their paragraphs with a bang. When I say bang I mean of a statement that ends the paragraph and keeps in mind everything you have mentioned, and either poses a question for the reader to ponder on, or finalizes what he/she has to say. Nevertheless, now that you have been a part of this overwhelming journey to writing an effective paragraph, it is up to writer to enjoy the luxuries that writing composition has to offer. Once the writer understands the concept of creating an interesting hook, developing main and supporting ideas that connect, concluding their paragraph with a bold statement, and refining their sentences by applying concrete detail, appropriate word choice, and having assertive sentences; the potential one can depict by having all these applications coexist, is infinite.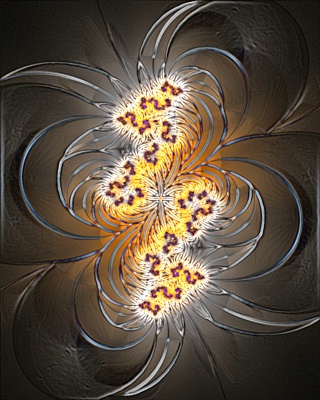 © Zack M., Monroeville, OH