Fiercely Feminine
November 18, 2009
I am so lucky to have been able to spend the last 17 years of my life in a home filled with all of the comforts of a woman's touch. Walking into my house, one can immediately sense the female influence: the scent of perfume in the air, the pile of fashion magazines on the coffee table, a vase of flowers centered in the room. Although this setting may not seem very significant, it truly is. All of the superficial 'girly' perks of my household reflects the strong feminist pride that has made me the person I am today.



Throughout my life, I have been surrounded by generations of women. My sister in her early twenties, my mother in her late forties, and my grandmother in her middle sixties. Their years of experience and knowledge has helped to bring out my most dominant traits and attributes.

My sister has instilled in me a sense of determination. She always has a clear idea of what she wants and has the resolve and will to go out and get it. From becoming valedictorian to winning a competitive internship at a local newspaper, my sister has always pulled through to achieve her goals. Drive is a very important attribute of mine for I set high goals for myself and in order to accomplish these I will persevere over all of the exhaustion, sacrifice a lot of time, and work with passion.
My mother has instilled in me a sense of independence. She is divorced from my father and has been single ever since. Even when she accomplishes the smallest tasks, I feel inspired by her. Whether it involves moving heavy furniture around the house or dealing with car problems, my mother has been able to handle all of the typical household responsibilities a man would handle. Because of her, I have become a fiercely independent person. When I accomplish something all on my own, I feel satisfied and proud.
My grandmother has instilled in me the desire to be generous. My grandmother is one of the most giving, caring people I know. She always takes care of the family and will do whatever it takes to make our lives a little easier. She has helped me to realize that I want to make a difference in people's lives and give as much as I can. Whether I decide to pursue a field in humanities or a career in non-profit organizations, I know I want to make a positive impact on the world around me.
Living in this world of strong 'girl power' has instilled in me a pride like no other. I am proud to be a sister, a daughter, and a granddaughter. But most importantly, I am proud to be myself.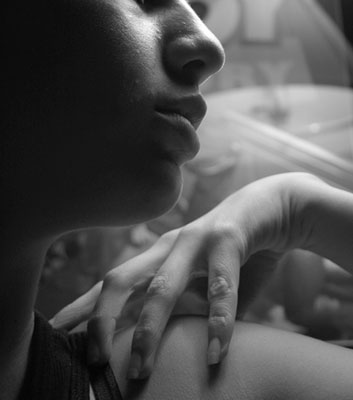 © Rebecca B., Santa Clara, CA